So you might be thinking of selling your property, and your friend mentioned "I have a property agent to recommend you!". Problem is, you have multiple friends and relatives saying the same thing. Now, you're in a dilemma...
Do I go with one agent? Or let multiple agents market for me?
Common misconception by home owners is that having multiple agent gives them better coverage of the market. In theory, that's true, but in real life scenarios...it just doesn't play out that way...
Now I must point out that going exclusive with a particular property agent can be tricky. If you get a good agent, you'll get a quick sale at a good price. Get a bad agent, it might see your property getting stale in the market wasting precious time to sell.
First lets understand the differences between an Exclusive and Open Listing.
Exclusive Listing
When you have an exclusive agreement with a property agent, you agree to exclusive buy, sell, or rent your property only through that agent. Usually in the industry, exclusivity agreements are valid for up to three months and up for renewal after. The exclusive agent will also be entitled to commission regardless of who buys, sells or rents the house (even if you do it D.I.Y yourself).
Open Listing
An open listing agreement is simply engaging multiple agents to buy, sell, or rent your property. The commission simply goes to the agent who manages to close the deal for you.
Right now you must be thinking, why go through the hassle of getting an exclusive agent?
Some Singaporeans even avoid signing an exclusive agreement with an agent for fear that the agent may not be up to the task, or they may think that just like fishing, having multiple rods increases the chance of catching a fish. In reality, these common misconceptions and mistakes that home owners should take note of!
Why YOU should consider an exclusive agent
1. Your Interest comes....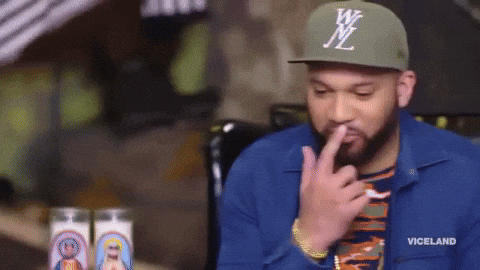 Not surprisingly, in an open listing, your 'non-exclusive' agent has little to no incentive to work hard, invest time and money, provide value-added services and actively market your property for you. This is because there is no guarantee of any commission from the owner as other agents may bring the buyer to the table.
Furthermore, the owner can also bypass the agent and sell it and not pay a commission as there is no exclusive right-to-sell contract with the agent. Your "non-exclusive" agent would rather focus and spend more time and money on his/her exclusive listings.
In the end, your interest comes last and your property is side-lined. Knowing this, it is worth considering signing an exclusive agreement with one agent.
2. Your Price...
...Suffers. More often than not, the competition among various agents tends to lead to a reduction of price, which is not in your favour as your multiple "non-exclusive" agents just want to get their commission quickly without giving enough consideration of your interest or the present market conditions.
Just imagine if you have only 10 non-exclusive agents marketing your house for you, and you want to achieve a price of $1,000,000. Agent A advertises at $1,000,000, Agent B advertises at $1,000,000. But Agent C gets anxious and starts advertising your house at $980,000, hoping to attract more buyers. Agent D sees what Agent C is doing and advertises at $970,000. Agent E sees what Agent C and D are doing, and pushes the price lower to $950,000...
This process continues in a downward spiral, with your price the only thing that suffers. This is why, usually open listings tend to achieve lack-luster results. In an open listing, the price isn't controlled, thus leading to various pricing advertisements.
Some home owners i've encountered think that they can control the prices in open listings by asking agents to change their pricings or remove their advertisements altogether. But in actual fact, can you 100% control the agents? Can you control the words coming from their mouths?
An exclusive agent will have control over the price and give you the best result in terms of pricing, as a proper relationship is now defined. With his/her interests also protected, you can be assured that your exclusive agent will advertise your property in a responsible manner to attract the right buyer for you, and protecting your interests.
3. Your Buyers....
As mentioned above, having multiple non-exclusive agents also means have multiple advertisements of your house at various pricings. This creates confusion and unpleasantness for potential buyers who may be interested in your property.
A potential buyer will usually call the lowest priced unit, only to be disappointed that the price reflected is a bogus fishing hook. In the end, your buyer might get frustrated and black list your house (even if it fits your buyers requirements)
Another problem with having multiple duplicate listings, is that a potential buyer will also ask themselves why so many agents are needed to market your house:
"Is there something wrong with the house?"
"Could there be a leakage problem?"
"Is your house haunted?"
"Has someone died inside the house before?"
These are all common questions I've faced from buyers.
Another issue with an open listing is that the same potential buyer could be served by multiple agents of yours due to multiple postings by many agents in property websites or newspapers, and the poor buyer may end up viewing the same house with different agents. Buyers may also end up feeling frustrated in the process, which means another lost opportunity.
4. Your Home's Image...
Because of the competition, your non-exclusive agent will be unlikely to spend or invest money and time into beautifying the advertisements and marketing efforts. Most often than not, the photos taking will be dull and boring, which also means they won't capture the attention of your potential buyers.
Instead, an exclusive agent will be more willing to invest in marketing and advertisements, without the fear of being "under-cut" by other agents or buyers. We at Teo Duo Property promise a high level of commitment to our home owners through our creative marketing strategies.
A professional looking advertisement attracts more buyers, giving you better coverage than multiple lousy ones.
5. Your Selling Time...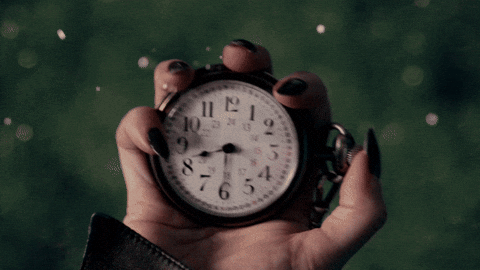 Just imagine having multiple non-exclusive agents to market your property, you'll have a headache trying to juggle the arrangement of the viewings. And when it comes to viewing your property, you'll be wondering why you are seeing the same buyer again. The buyer will also be surprised to see you again.
This will be so frustrating for you and your potential buyer!
Also, when you have multiple agents selling your property, your non-exclusive agents will do little to bring buyers to your home.
Why? Because they rather spend their time to bring buyers to their exclusive units to close. As there's no guarantee that marketing your property will pay off, your home becomes a lower priority. And usually, this is the common mindset among non-exclusive agents. I've heard from some sellers, that when they work with multiple open listing agents, the number of weekly viewings actually decreases.
Ultimately, the selling time for your home is extended. It takes a longer time to sell your home, and you get frustrated and worn out too. If you want to get your home sold quickly in the most efficient manner, an exclusive agreement is worth considering.
Conclusion
An exclusive agreement actually protects your interests much better. It also achieves better results compared to open listings, if you get the right agent. We at Teo Duo Property, pride ourselves on our successful track record and many relationships we have built with our home owners.
We invite you to give us a call today, and discover the results you deserve.
Many Thanks,
Teo Duo Property
#Opportunities #agreement #exclusive #openlisting #marketing #creativemarketing #marketupdates #tips