You just need to make a quick Google search for "new launch projects" and a long list of options will appear for you. With so many options at hand, its easy to lose focus and make bad decisions.
For us at TeoDuoProperty, we have a systematic and detailed approach towards analysing different projects.
Disclaimer: This article is our opinion and not absolute advice. We urge all readers to do their own thorough research and analysis before making any decisions.
There are 4 basic factors we look at before further analyzing a project: 1. Entry Price
2. Capital Appreciation
3. Rentability
4. Exit Strategy
Previously mentioned in our post here.
There are quite a number of new launches currently in the market. For simplicity, let's look at 3 of them below.
1. THE JOVELL
The Jovell's location is in District 17, on Flora Drive, built by seasoned developers Hong Leong Holdings Limited.
The 99-year leasehold development sits on 242,558 sq ft of land. It houses nine buildings, each with eight levels. Facilities at The Jovell include a 200-metre long waterscape, a clubhouse, lounge pavilions, fitness stations, children's play area, and hot and cold jacuzzis.
Hong Leong bought the land during a 2010 GLS, and based on the price they bought the land, we estimate the launch prices to be around $1,200 psf onwards.
Honestly, there isn't much we like about this project. From an investors point of view, this project isn't one of our TOP picks for own stay or investment.
PROs:
- Wonderful resort landscaping
- Extensive selection of facilities
- Low entry price
CONs:
- No nearby MRTs
- Few nearby amenities
- Close to Changi Airport (Noise may be an issue)
- No major future transformation in the region
2. WOODLEIGH RESIDENCES
Nested in the upcoming Bidadari estate, Woodleigh Residences is a 99-year leasehold, mixed development. The developers, SPH and Kajima, jointly bid for the GLS site at $1,181 psf ppr.
Based on the bid price, we expect launch prices to be around $1,800~$1,900 psf onwards.
There are some good factors about this project, but there are also some critical weaknesses. PROs: - Located beside Woodleigh MRT
- Integrated Mall
- Plenty of good schools surrounding development
CONs:
- No major transformations
- High entry price
- Possible future traffic problems when HDB estate is completed
Based on the launch price, there are plenty of other better options available in the market.
3. OUR PICK: PROJECT X
After analyzing the current and upcoming launches in the market, we have identified this particular development for its strong points.
But to avoid any perception about endorsing this development, and also to save current the "first-mover" advantage of our clients, we shall keep the project name anonymous.
Project X:
- Nearby Future Commerical Hub transformation
- 5 mins away from closest MRT
- Good schools nearby
- Good entry price
- Launch price: $1,400~$1,500 psf
- Good rentability, and yield
Based on these factors, this particular project has many promising factors supporting it. And is one of the recommended picks by us for our clients.
WHATS NEXT?
Assuming you have narrowed down to one particular project that you like, next step is to prepare for showflat visitation. YES, you heard me correct, you need to be prepared to visit the showflat!
SHOWFLAT PREPARATION
Unit Selection
Once you've narrowed down to a project you like, now you are faced with 30, 200 or sometimes 1000+ units to choose from!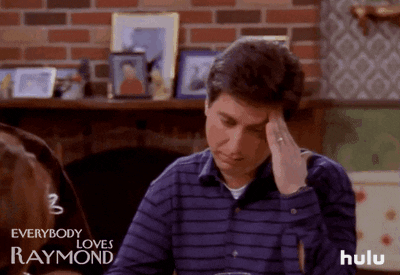 How do you know which unit to choose?
Most people would just focus on the floor plan. Its important, but that isn't enough! We need to also consider other factors like view, facing, floor level...etc
When making a decision, most people only take into account the buying. But they forget to analyse and also consider the SELLING in the future! To make a decision, we need to analyse and choose the unit that will have lesser "issues" when it comes to selling off the unit in the future.
For example, let's take Facing for example. If you've read my previous articles, you'll know that west-sun facing units should be avoided. But do you know that some facing directions are also unfavourable for geomancy? Theres a common facing that should be avoided for both Chinese Fengshui and Indian Vastu! -- the South!
Another common choice by buyers is a Good View. Having a unit with an unblocked view will attract plenty of buyers in the future. BUT,...does that justify paying 20~30% more today?
We shouldn't let our excitement and emotions take over our logical decision making. This "good view" might not bring us the capital gains we expect by paying a premium today.
SHOWFLAT BALLOTING
If you've ever been to a popular project's showflat, you'll probably remember the crazy crowds, high energy and euphoria in the air!
And because of the high demand for the limited units, the most common scenario is balloting to secure a unit.
Just look at some of the previous launches,
In this kind of hyped-up environment it is very easy for emotions to run high! And based on our previous experiences, even when we have forewarned our clients, they still go into the same mode of excitement.
And when our emotions get the better of us, we tend to make less intelligent decisions. Many times we had to bring our client's emotions back down and analyse properly with them again.
This is especially so when you face the disappointment of NOT getting your choice unit. The psychological impact is so strong that it may lead to choosing the "second-best"unit.
But is your second-best really second....best??
Or is it just you trying to console yourself and overcome the disappointment?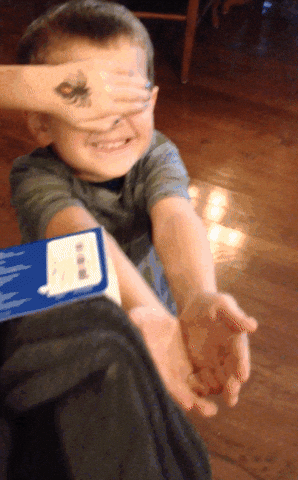 This is why doing a proper, detailed financial assessment is important! You must know your,
- Purchasing Budget - Objective of purchase
- List of Potential Options for quick choosing
- Exit Strategy
Make sure you have these already prepared and done before making any decision.
*Also, don't fall into the trap of going "window shopping" at showflats. We have encountered many cases of people walking into showflats and getting swayed into making emotional decisions -- which they regret later down the road*
Instead, equip yourself with numbers and logical plans to protect yourself from making emotional decisions.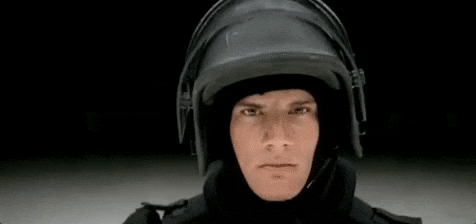 If you are looking to invest and enter into the property market this year, we invite you to contact us for a discussion to explore your potential options.
Many Thanks
TeoDuoProperty
#NewLaunches #NewProjects #FinancialAssessment #PropertyAnalysis #marketanalysis #CapitalGains