It came fast and furious, with effect from 5th July 2018, Additional Buyer's Stamp Duty (ABSD ) rates were increased and Loan-to-Value (LTV) limits were tightened.
This move came ONE day after MAS chief, Ravi Menon, spoke of the "Euphoria" in the property market. (article here)
2018 COOLING MEASURES
The first was an increase in ABSD rates,
With immediate effect from 6th July 2018 , the ABSD rates was raised by 5 percentage points. Significant? Not really...if you've read our previous post about ABSD rates in other major cities, you'll realize that Singapore's "cooling measures" are small compared on a global scale.
Additionally, developers also faced (5+5=10)% more tax. In our opinion, this is the BIGGER blow to the market, as it will make developers more selective in their buying.
Which means, the en bloc market will slow down drastically. Those buyers who are looking to buy old condos, will need to be especially careful and thorough in their financial calculations. In most cases, we feel old condo prices will likely remain low till the next en bloc fever.
The second change was the LTV limits,
For most people, the changes to the LTV limits equates to additional cash downpayments. BUT, if utilized correctly through our financial calculations and planning, you can effectively and safely leverage on this to grow your wealth.
THE RUSH....
On the night of 5 July itself, there was a mad rush by buyers to rush down to showflats, issue offers and exercises options. Even new project launches that were pre-planned to launch at a later date, were immediate open for sales on the night of 5 July after the news broke.
There was panic in the air, even our buyers were calling us to quickly close the sale for them before the new measures kicked in.
In spite of the panic, we were VERY calm. And we even told our buyers to not be swayed by their emotions, and to have a good night's rest.
WHY IS THIS SO?
...
...
...
Because based on our knowledge and past experience with the property market, we were confident that prices will favor our buyers the next day.
THE NEW MEASURES ARE

OPPORTUNITIES
Just imagine if you're a seller in the resale market, the day (6th July 2018) the cooling measures come into effect, there's a very high possibility the market sentiment will slow down. And this will make it even tougher to find a buyer.
And as a result, you might have to lower your price to attract buyers.
Developers themselves recognised the market shift and some have began to give discounts for certain launches.
Just think, as a developer the prices you buy and sell are all based on the market sentiment. Ultimately, as a developer you will have to sell or face stricter QC ABSD penalties.
So if buyers are not willing to pay for additional 5%, what do you think the developer will do?
What will they need to do with the price? Our best guess is that the developers will have to adjust down their prices.
DOES THAT SOUND GOOD TO YOU? - It Should!
We have been monitoring the market to watch the reactions, especially in the resale market. And we realised one FLAW.
Despite the lowered sentiments, some resale sellers were still asking for "sky-high prices". But buyers are now even more price sensitive after the recent changes.
WHAT SHOULD YOU DO?
So back to how we advised our buyers. We asked them these few questions,
If you are a homeowner in the market today, and you have 1 unit to sell. Are you pressured to sell?
If you are an investor in the market today, and you have 3 or more units to sell. Are you pressured to sell?
If you are a developer in the market today, and you have 3000 or more units to sell. Are you pressured to sell?
WHO do you think is MOST pressured to sell? - Our money is on the developers.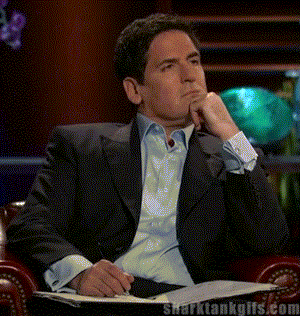 Ofcourse, that doesn't mean you can easily and blindly go to any new launch and buy a unit at a cheap price. There are multiple pressure factors that cause a developer to give discounts. And these are just some of the secrets we share with our clients.
CONCLUSION
Whats the takeaway from today? Cooling measures or any other "shock" to the market can create opportunities for a savvy, experienced investor.
And with our knowledge and expertise in deciphering the market, you have all to gain and none to lose!
If you have any uncertainties, or maybe you'll like to explore possible options in the current market for yourself, we want to extend you a non-obligatory meet up discussion.
Many Thanks
TeoDuoProperty
#Coolingmeasures #property #GlobalProperty #ABSD #LTV #Opportunities #marketanalysis #marketresearch