"Singapore so small, not worth investing la~"
It's a common comment we hear from some of our clients, that Singapore is too small and they wouldn't want to invest in Singapore properties.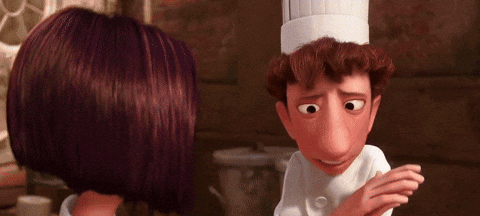 I mean why bother with a country which is barely indicated or seen on the map, has a small domestic market and lacking of natural resources. Why bother with a country like this?
Despite our disposition, since 1965, Singapore has experienced rapid economic growth and expansion. We evolved from a labour-intensive industry to providing high-value added products and services. Let's look at what make Singapore such a blossoming flower.
SINGAPORE OUR THRIVING HOMELAND
1. Ease of Doing Business
A report from World Bank ranked Singapore as second in terms of ease of doing business out of 190 countries. A high ease of doing business ranking means the regulatory environment is more conducive to the starting and operation of a local firm.
The report has noted that it takes only 2.5 days to start a business in Singapore, compared to the average of 20 days worldwide. This has helped us to attract business and talents from overseas to set up in Singapore, enhancing our Gross Domestic Product (GDP) and training our workforce.
2. Growth of ASEAN
Its been stated that ASEAN will be the World's fourth largest economy by 2030. ASEAN has seen impressive growth since its inception, and over the period of 2000~2017, ASEAN's GDP has doubled. Rising to become the 5th largest in the world by GDP.
Today, ASEAN countries, is home to nearly 640 million people — around 10 percent of the world's population, and double that of the US. And many global businesses believe that ASEAN still has plenty of room to grow, propelled by a vibrant economic and trade environment, and growing middle class.
And being the most technologically advanced, financially stable, politically stable and business friendly in the region. You can expect Singapore to greatly benefit from the growth of ASEAN.
3. Singapore's Economy
Our lovely little red dot, Singapore, has a highly developed and successful free-market economy. We enjoy a noteworthy open and corruption-free environment, stable prices, and a per capita GDP higher than that of most developed countries. Furthermore, unemployment rate is very low. This has allowed us to continue to grow our economy despite being a developed country.
Our Government has also made conscious effort to push our nation into the digital front, improving our technological capabilities.
Our goal? To become a technological hub connecting Asia with rest of the world. By doing so, we keep our little red dot competitive and relevant in the ever changing world economy.
According to the technological roadmap by the Infocomm Media Development Authority (IMDA), Singapore is undergoing a transformation to become a Services 4.0 economy. "...With the service economy evolving from the era of manual services (Services 1.0) to the era of efficient, internet-enabled services (Services 2.0), then to self-services enabled by mobile, wireless and cloud technologies (Services 3.0), the next phase will be one of seamless services that are end-to-end, frictionless, empathic, and can anticipate customer needs in an unprecedented way using emerging technologies (Services 4.0)..."
A research done by Bain & Company, with Google found that ASEAN digital economy could hit $1 Trillion by 2025.
Who do you think will lead the charge?
Who do you think will benefit the most?
4. Global Shipping Hub
We have long known through our social studies textbooks that Singapore has been a shipping hub since our infancy due to our strategic location between East and West. And our maritime shipping industry has ballooned into the world's second busiest shipping port.
But we are the worlds biggest bunkering port by volume 50.6 million metric tonnes. 28% of the entire world's bunkering sales are done in Singapore. And because the shipping industry contributes to 7% of our GDP, the Singapore government has pumped in S$100M to push for a more automated, technologically advanced and efficient port.
To put into perspective, 90% of global trade occurs via the sea. Seaborne trade remains the most energy-efficient mode of transporting cargo and 61% of goods delivered by sea are unloaded in Asian seaports. As global trade becomes more integrated, you can expect our ports to get busier, contributing to a growing economy.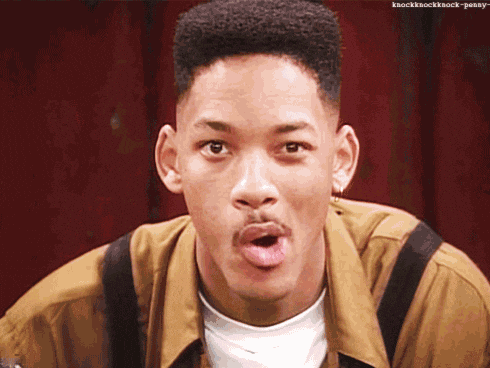 Ofcourse this is only scratching the surface of the Singapore economy, in fact, if we wanted to go indepth into understanding more it will take us a couple of hours. But the key thing is this, that Singapore is primed for growth. Despite our small size and lack of resources we have continued to defy the odds since independence. This has been largely due to the smart and careful planning of our government. By planning for a sustainable systematic growth, we can ensure a steady growth of the economy. And one of the best ways to ride this upward wave is through investments in assets......specifically Real Properties.
Why?
Simple. Scarcity makes brick-and-mortar assets extremely valuable. After all, not matter what happens, everyone still needs a roof over their head, right?
BUT WAIT, don't blindly dive into buying properties, as not every property is alike. But by careful analysis, proper knowledge and indepth experience, you can be equipped to make informed decisions that will greatly benefit you and your loved ones. Give us a call now and discover how we have helped many others to create wealth generating assets for themselves.
Many Thanks
Teo Duo Property
#homeprices #economy #singapore #shippinghub #technology #digital #digitaleconomy #asean